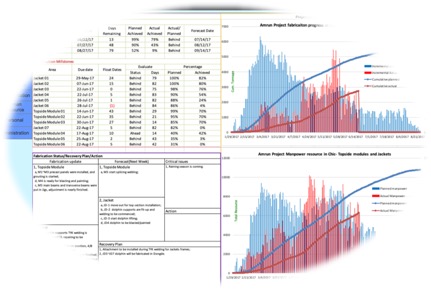 SP-PMS collects engineering data and construction information in one system. Project dashboard will be custom-made based on the project principal factors and characters. The project status can be visualized with user inquiries such as:
•Project progress;
•Project resource;
•Engineering and QA documentation;
•Inspection Data;
•Quality control(MDR);
•Customized reports.
With t

he assistance of SP-PMS, the customer can execute the project with more efficiency by providing real time status and progress of the project. This should provide efficiency in performance, better quality control and potentially, less risk

.